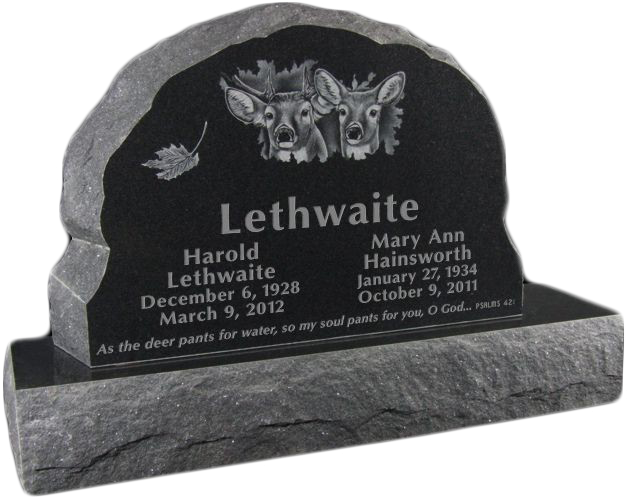 Moravian Cemetery Double # 10
Regular price $11,500.00 $8,934.00 Sale
This Cemetery Monument suitable for installation in Moravian Cemetery in Staten Island NY is crafted from Starlight Black Granite and comes with a full perpetual warranty from the Rock of Ages.  
The hand carved gravestone features a unique shape  along with a hand etched scene of two deers for the hunter in your life.  Base is included with the sale as well as 20 characters to engrave.  
Overall maximum size for a double plot in Moravian cemetery.  
Additional Characters are only $5.50 each 
The etching can be changed, please call the office and let us know 718-227-5200
Cemetery fee's are not included , purchaser might have to pay for a foundation