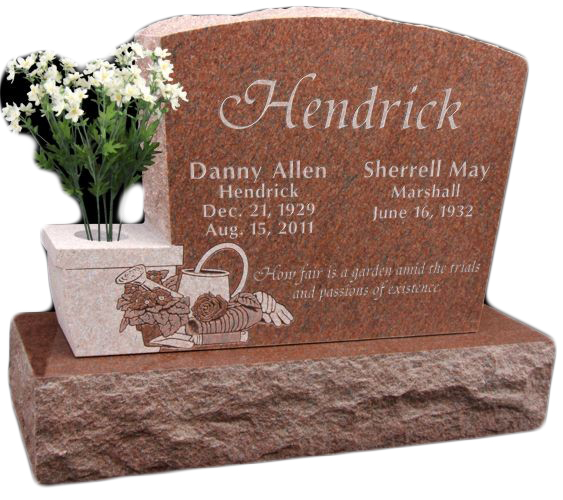 Moravian Cemetery Double Memorial # 9
Regular price $9,800.00 $7,635.00 Sale
This Cemetery Monument suitable for installation in Moravian Cemetery in Staten Island NY is crafted from American Red Granite from Wisconsin, USA comes with a full perpetual warranty from the Rock of Ages.  
The Memorial is All polished and features a hand carved flower pot as part of the memorial, along with floral engraving and watering pot carved into the stone.  Base is included with the sale as well as 20 characters to engrave.  
Overall maximum size for a double plot in Moravian cemetery.  
Additional Characters are only $5.50 each 
This memorial can be carved out of any domestic granite 
Cemetery fee's are not included , purchaser might have to pay for a foundation